Fantasy Writing Contests | Sword & Sorcery Fiction | Chanticleer Book Reviews
2018 OZMA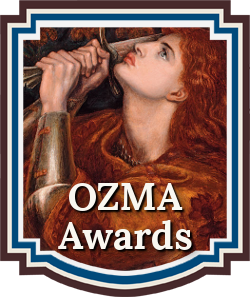 Brand:
Chanticleer Book Reviews
Type of Work
Published (0) Manuscript (0)
Category
Magic, Heroes & Villains (0) Coming of Age (0) Steampunk/Dieselpunk/Gaslight Fantasy (0) Modern/Urban Fantasy (0) Fairy Tale, Fable, Myth & Legend (0) Fantasy - Classic (0)
Join the Chanticleer International Community of Authors and Readers!
Click here to join the Chanticleer Community! A collaborative community of authors and aspiring writers.