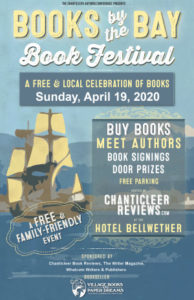 The Books By the Bay Fair
#CAC20
A free and local celebration of books, authors, and readers
Our  staffed book room is a showcase of books by the attendees and presenters of the Chanticleer Author Conference (#CAC20). Among them are local authors, authors from around world, award-winners and best-sellers.
The book room will be open to the public and selling books day Saturday & Sunday. We welcome readers of all ages to come and join us in supporting this talented line up of authors. If you see your favorite author here, feel free to tweet them and ask when they will be autographing at #CAC19. And if you don't see your favorite author here, also feel free to tweet them and recommend they attend #CAC20!

Our thanks to Village Books for being our bookseller!
We are continuously emailing instructions to registered attendees, along with consignment agreements and instructions from Village Books for those who have their books traditionally published. 
If you have any questions regarding the CAC20 Book Room, please contact Sharon at SAnderson@ChantiReviews.com.
We will reply within 72  hours of receiving your email.
Please refrain from contacting our gracious Book Room manager, Village Books, about any questions about the CAC20 Book Room.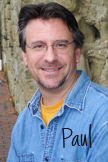 Paul Hanson, co-owner and steward of the venerable Village Books,  will manage the CAC20 Book Room!

Book Room Hours: Saturday, September 5, noon – 5 p.m.
Sunday, September 6, 2020 > 1- 5:30 p.m. BOOKs by the BAY Book Fair
at the Hotel Bellwether Ballroom.  Panel discussions open to the public!
Come by and listen in on a panel discussion of your favorite genre's authors on Sunday afternoon.
Location: Hotel Bellwether Ballroom on Beautiful Bellingham Bay
Tell us you're coming on our Facebook Event Page!
Free parking!
The Book Room is a free and family-friendly event, open to the public all weekend. Authors will be around–attending the #CAC19 conference. Ask book room staff to point them out to you or help you get an autograph. The main event, where most authors will be on hand doing signings, readings, etc. will be Sunday 1-4pm.
Questions? See our FAQ
Some of our CAC20 Authors.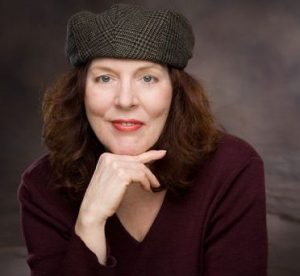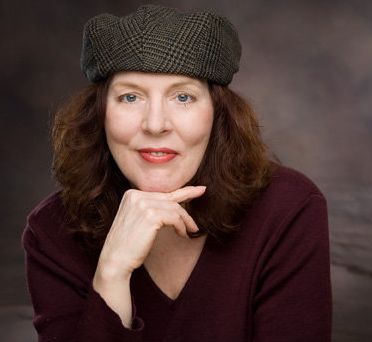 Jessica Page Morrell, Developmental Editor & Writing Craft Expert.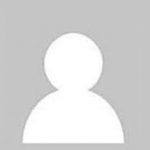 Conon Parks, Literary Adventure Fiction author.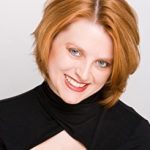 Michelle Rene, Historical, Humor & SFF author.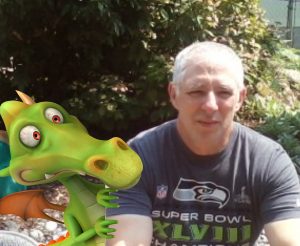 Robert Wright, Y/A Fantasy author.
Authors: If your name isn't up here yet, it should be soon, but please feel free send us a reminder that you will be attending. Also, if you see your name but no link to your website, that is because we can't find it!
FAQs about Books By the Bay Book Fair
General Questions:
Q: When will the book room be open? 
The Book Room will be OPEN to the PUBLIC from noon until 6 p.m. on  Saturday, and Sunday 1 p.m. until 5 p.m.
Q: Where will the Book Room be located?
The Book Room will be located in the enclosed atrium of the Hotel Bellwether Ballroom. Public restrooms and free parking are available to participants and attendee. The atrium will be locked each evening and will be open by 9 a.m. for staff and attending authors. The book room staff (supplied by Village Books) will be available in the mornings for authors to drop off books from 9 a.m. until 10 a.m. each day and to prepare for the day.
Q: When will the Festival activities be (signings, readings, meet the author, drawings, and prizes)?
The Book Fest activities will be mostly happening from 1-4 p.m. on Sunday. But the Book Room will be open to the public Saturday and Sunday.
Q: Will all the authors listed above be at the Book Fest to sign my books?
We cannot guarantee the availability of any author; however, we have designed our conference to be small and intimate. If you have a favorite author, and you are registered for the conference, this is the perfect venue to seek them out. We encourage you to network within our author community!
If you are a reader, we encourage you to follow your favorite author on Twitter, Facebook, become a subscriber to their blog. Authors are delighted to connect with their readers!
Author Specific Questions:
Q: How will sales be handled?
Books will be available for purchase through Village Books according to the agreement signed by the author.
Q: How do I sign my book up for Books By the Bay?
All authors who register for the full conference are eligible to have their books in the book room, and we will send out instructions for how to sign up with Village Books by mid-March. You will be given explicit instructions on consigning your books with Village Books. Most authors will bring or ship their own books, for those who must go through a publisher, it is possible to have Village Books order them.
Q: Does this mean leftover books will go to Village Books to be sold after Books by the Bay?
Village Books is in no way signing up to carry your books in their store–that is a separate process which they will gladly discuss with you. Those books left after Books by the Bay are the author's responsibility. If the author does not make arrangements to take them away, they will be disposed of with no compensation. BUT, the top 5 selling books of Books by the Bay will be featured in Village Books (so work that elevator pitch to everyone you meet at CAC20!)
Q: When may I do an author signing or reading? 
During the Book Fest 1-4 on Sunday. We will have more information for you when you arrive, but please be aware we have limited space for readings so we can't guarantee there won't be a little foot traffic in the reading area. If you will not be in attendance during these hours please let us know and we may be able to arrange a special time for you, but most of the reader traffic will be on Sunday, so do try to make it then.
Authors! Start your engines! The top 5 selling books at the book fair will be featured in Village Books after the event as a "Books by the Bay Bestseller."