Listen to or download this article: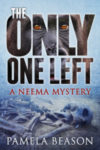 Publisher: WildWing Press (2018)
Buy the book now at:

Bookchain

Amazon
Author's Website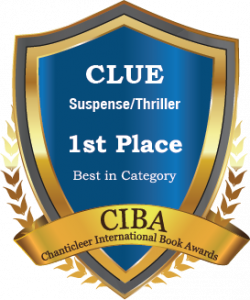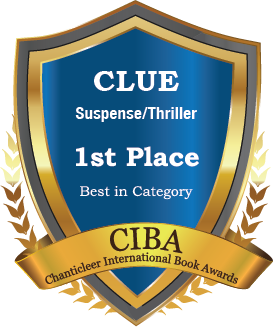 While spending some time with his sweetheart, animal behavior scientist Grace McKenna and her adopted family of gorillas, Detective Matthew Finn finally endures a kiss from Neema while keeping an eye on the huge silverback Gumu. He accepts a 'toy' from their baby, Kanoni. But upon further inspection, Matt and Grace believe the object might be part of a human finger bone. Where did it come from? How did it get in the gorillas' remodeled barn? The homicide detective knows he'll need to investigate, but just then, his cell phone chirps.
Desk Sergeant Greer of the Evansburg, Washington, Police Department tells Matt to get back on duty and head directly to the Gorge Amphitheatre, where the Sasquatch Festival has just ended. A car belonging to a 17-year-old girl, last seen by her parents in Bellingham, Washington, three days earlier, has been found abandoned next to a tent in the Amphitheatre campground.
Three days earlier, Darcy Ireland and Mia Valdez had hatched a plan for adventure. They each told their parents that they would be spending the weekend together as volunteer workers for the Ski to Sea race from Mt. Baker to Bellingham. In fact, they would go to the Sasquatch Festival and camp there over the Memorial Day weekend. The only problem is, Darcy's car is still at the venue. Where did the girls go?
Matt Finn's sleuthing brain works fast and hard. He doesn't take it easy on his body, either—missing sleep as well as meals until his growling tummy wakes him up. Little by little, clues begin to emerge, as others who had been at the festival are found and interviewed. One reported that he had seen the girls leave with a couple of dudes on motorcycles midway through the festival, seemingly happy as they rode off for what they had been told would be a picnic. He wondered why they hadn't returned. Detective Flynn knows from experience that every hour the girls are missing decreases the chance of finding them alive.
While the law officials and the parents still know nothing about the missing girls' whereabouts, we readers do. Darcy wakes up the next day, her face scalded red by the glaring sun. Lying in a field in the middle of nowhere, Darcy's backpack and cell phone are missing. But she's not alone. The first sound she hears is that of a rattlesnake. Mia awakens to semi-darkness, in a shed with a floor of dirt and a security door locked from the outside. There is more, a lot more more, but we're not about to give any more away!
With the power of her compelling descriptions and nail-biting suspense, Beason keeps her readers hanging on the edge.
Pamela Beason continues to keep us turning the pages with her stellar mysteries. Each one seems hard to top until she delivers the next.  Readers unfamiliar with this outstanding thriller author will want to catch up with this series (she has several!), click on the titles to read our reviews: The Only Witness and The Only Clue.
The Only One Left won First Place in the CIBA 2018 CLUE Awards for Mysteries and Suspense.