Listen to or download this article: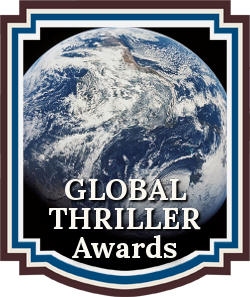 The GLOBAL THRILLERS Book Awards recognize emerging talent and outstanding works in the genre of High Stakes Suspense Thrillers. The Global Thriller Book Awards is a genre division of the Chanticleer International Book Awards (The CIBAs).
Chanticleer Book Reviews is looking for the best books featuring suspense, thrilling stories that put the balance of world power or that will end the world as we know it—High Stakes Suspense. We include with Global Thrillers the Lab Lit genre. Lab Lit is when Fiction Meets Real Science and Research or stories that are based on real science and research up to a certain "what if" point and then fiction takes over. 
These works have advanced from the infamous CIBA slush pile to the Long List for the 2019 Global Thrillers:
David Tenenbaum – The Lost Tide
Jacob Witten – Immune
David Tenenbaum and Dara Greentree – Vision
Joanne Jaytanie – Salvaging Truth, Hunters & Seekers, Book 1
A. Gene Robinson, Jr. – A Crude Attack
William M. Hayes – Save Him
Timothy S. Johnston – The Savage Deeps
Avanti Centrae – VanOps: The Moses Map
Alan W. Thompson – Creation Abomination
Jeremiah Seyrak – The Faceless Advisor
Sterling Emmal – Candidates, Cartel, and Chaos
Randall Krzak – Carnage in Singapore
Nicole Mabry – Past This Point
Steffanie Strathdee and Thomas Patterson – The Perfect Predator: A Scientist's Race to Save Her Husband from a Deadly Superbug  — moved to non-fiction divisions as per KB
Steven Sheiner – Shot Down
Courtney Leigh Pahlke – Life Force Preserve
Jett Ward – Execute Order
Thomas Galvin – The Auction
Good luck to all as your works compete in the next rounds.
These titles have moved forward in the judging rounds from SLUSH pile to the 2019 Long List (aka the Slush Pile Survivors). We incorporate the Long List when the judges request an additional round of judging to accommodate the number and/or quality of entries received. These works will compete for the 2019 Global Thriller Book Awards Semi-Finalist positions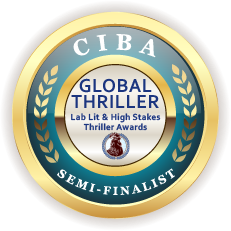 The coveted First  Place Category Winners of the 2019 GLOBAL THRILLER Book Awards will be selected from the Semi-Finalists in the final rounds of judging.  The First Place Category Winners will be announced at the Chanticleer Awards Banquet and Ceremony, which is hosted by the Chanticleer Authors Conference.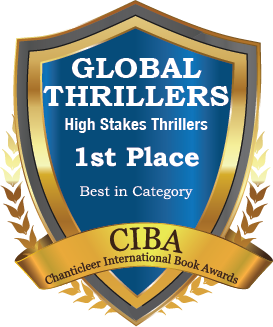 The First Place Category winners will automatically be entered into the GLOBAL THRILLER GRAND PRIZE AWARD competition.  The 16 CBR Grand Prize Genre Winners will compete for the CBR Overall Grand Prize for Best Book and its $1,000 purse. First Place Category and Grand Prize Awards will be announced and recognized at the Chanticleer Awards Banquet and Ceremony on Saturday, April 18th, 2020, Bellingham, Washington. Hosted by the Chanticleer Authors Conference.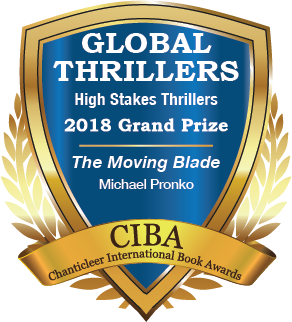 We are now accepting entries into the 2020 CIBAs. https://www.chantireviews.com/contests/