We have a spectacular line-up of experts in marketing, book publicity, and publishing for the 2016 Chanticleer Authors Conference!
Hashtag:  #CAC16
Special Guests:
Robert Dugoni: Amazon #1 Bestselling Author, NY Times and Wall Street Journal Bestselling Author (and all around great guy!)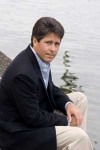 Robert Dugoni is the New York Times, Wall Street Journal and #1 Amazon Bestselling Author of the Tracy Crosswhite Series: My Sister's Grave, Her Final Breath (September 2015) and A Clearing in the Woods (May 2016). He is also the author of the critically acclaimed, David Sloane series: The Jury Master, Wrongful Death, Bodily Harm, Murder One and The Conviction.  His books are sold world-wide in more than 20 countries and have been translated into a dozen languages including French, German, Italian and Spanish. Dugoni and author Steven James teach a four day writing intensive. www.novelwritingintensive.com
A writer turned lawyer turned writer. Dugoni is a NY Times bestselling author of legal thrillers.  A Stanford graduate and UCLA law school graduate, he practiced for 13 years in San Francisco. We at Chanticleer Book Reviews agree with others that "Dugoni is the undisputed king of the Legal Thriller."
Kathy L. Murphy: Founder and Queen of the Pulpwood Queens Book Club, the largest book club in the world with more than 600 chapters
Former book purchaser for Barron'sBooks, Kathy L. Murphy is the author of "The Pulpwood Queens' Tiara Wearing, Book Sharing Guide to Life." She opened the only hair Salon/Bookstore, Beauty & the Book Club in the country in Jefferson, Texas. She is the founder and operator of the 600+ chapter book club, The Pulpwood Queens, nationally and in 15 foreign countries making it the largest "meeting and discussing" book club in the world. Featured on the Oprah Winfrey Show and Good Morning America. Recipient of The James Patterson Pageturner Award in 2007 for an individual going beyond the call for promoting literacy.
Shari Stauch: CEO of Where Writers Win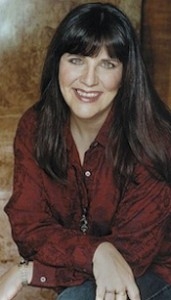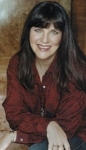 CEO and creator of Where Writers Win,  Shari Stauch has been involved in publishing, marketing and PR for 30 years. As former board chair of Charleston's Center for Women, she served as moderator for the Center's Women's Writer Series, and conducted seminars for the South Carolina Women's Business Center on website marketing and image branding. She is also past producer, alongside team member Bren McClain, of the South Carolina Writers Workshop (SCWW) Conference in Myrtle Beach, SC.
Stauch continues to work with the Pirate's Alley Faulkner Society as well as with agents, editors, and emerging authors throughout the U.S., using her marketing and PR talents to help authors broaden their audiences, and publishers realize greater sales potential.
Diane Sillan Isaacs: Film/TV Producer and Executive Creative Director: Green Moon Productions, WutzNxt, Luna Design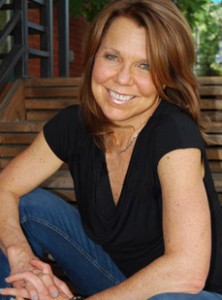 Diane Sillan Isaacs brings more than two decades of experience in film and television industries as an executive film producer, president of production for Don Johnson Productions at Universal and Paramount pictures, president of development and production for Green Moon Productions where she produced films for Antonio Banderas and Emma Thompson.
Diane is also the executive creative director of Luna Design: Design & Branding, Content Strategy, Experimental Marketing, Web & App Development, Photo & Video Production. Clients include:  Bunker Media, Microsoft China, BLUEPRINT NYC, Prime Pictures, and others. She and Kiffer Brown co-founded SillanPaceBrown Publishing + Production, LLC.
William Kenower: Author, Editor, and Radio Host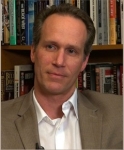 William Kenower is the author of Write Within Yourself: An Author's Companion, the Editor-in-Chief of Author magazine, a sought-after speaker and teacher, and a featured blogger on the Huffington Post. His video interviews with hundreds of writers from Nora Ephron, to Amy Tan, to William Gibson are widely considered the best of their kind on the Internet. He also hosts the online radio program Author2Author where every week he and a different guest discuss the books we write and the lives we lead. To learn more about William, go to williamkenower.com.
Session Presenters and Panelists:
Naren Aryal: CEO, Author, Publisher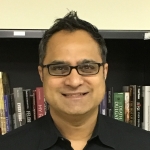 Naren Aryal has helped hundreds of authors navigate the ever-evolving world of publishing through his publishing company Mascot books. He's experienced in areas of book production, book marketing, and book distribution, and is passionate about staying current on industry trends.
Naren's new book How to Sell a Crapload of Books: 10 Secrets of a Killer Author Marketing Platform will debut at the Chanticleer Book Reviews 2016 Author Conference. In 2009, Naren released Bo, America's Commander-in-Leash children's book series (and merchandise licensing program) starring First Dog, Bo Obama.
Naren hold a B.S. in Finance from Virginia Tech and earned his J.D. from the University of Denver. He practiced law for seven years before publishing his first book and establishing Mascot. He's never looked back.
Donna Barker: Award winning author, technical writer and marketing consultant
Donna Barker is a technical writer and marketing consultant, and creative writer. Her degree in Communication Studies and Film-making has taken her around the world delivering workshops and doing strategic planning for not-for-profit organizations since 1997. Her passion is helping individuals and organizations tell their stories with greater impact. Her first novel, Mother Teresa's Advice for Jilted Lovers, is a 2014 Chanticleer Chatelaine award-winner. 
Pamela Beason: Award Winning Mystery Author and Private Investigator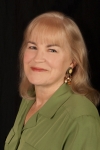 Pam is  the author of seven full-length fiction works; The Only Witness and The Only Clue in the Neema Mysteries, romantic suspense novels Shaken and Call of the Jaguar, and Endangered, Bear Bait, and Undercurrents in the Summer Westin mystery series, published by Penguin/Berkley.  She has most recently self-published the first of her YA series, Race with Danger.
Pamela also wrote the nonfiction ebooks: SAVE Your Money, Your Sanity, as well as Our Planet and So You Want to Be a PI? Pam has been awarded the Daphne du Maurier Award and both First Place and Grand Prize in the Chanticleer Novel Competition. She lives in the Pacific Northwest, where she writes novels and screenplays and works as a private investigator.
Pam Binder: Author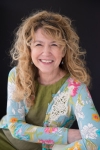 Pam Binder is the president of the Pacific Northwest Authors Association and author of Celtic historical fantasy. Pam recently resigned from the post as office manager for Chinook Middle School to write full time. When not writing, she enjoys snow skiing, reading and hiking. Currently, she is working on her fourth novel, NOW AND FOREVER, a romantic time travel set in medieval Ireland.
Justin Bog:  Author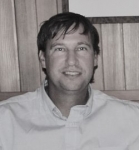 Justin Bog lives in the Pacific Northwest on Fidalgo Island. Bog is an author of literary psychological suspense, horror, and contemporary fiction. Currently, he is an Editor for Gravity books, an imprint of Booktrope publishing. Justin was Pop Culture Correspondent and Editor for the eMagazine In Classic Style. He enjoys cooking and spends time walking and handing out treats to two long coat German shepherds, Zippy and Kipling, and two barn cats, Ajax The Gray and Eartha Kitt'n.
Susan Colleen Browne: Author, Creative Writing Instructor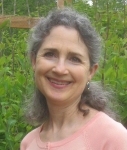 Susan Colleen Browne is the creator of the Village of Ballydara series, novels and stories set in the West of Ireland. She's also the author of an award-winning memoir, Little Farm in the Foothills: A Boomer Couple's Search for the Slow Life, as well as the Morgan Carey Adventure series for tweens. Susan is a community college creative writing instructor and runs a mini-farm in the foothills of the Cascade Mountains. Her latest releases are Book 3 of the Village of Ballydara series, The Hopeful Romantic, and the 3rd Morgan Carey book, The Secret Astoria Scavenger Hunt.
Bennett Coles: SciFi Author with Titan Books and Publisher of Promontory Press
Bennett R. Coles is an award-winning science fiction author who has the (perhaps) unique distinction of being traditionally, hybrid and self-published. His writing was certainly influenced by 15 years as a Navy officer and since his retirement from active duty in 2005 he has traveled widely in his quest to secure for himself the moniker of "international man of mystery".
Today he lives a settled family life in Victoria, Canada and has somehow found himself running the maverick publishing company Promontory Press, as well as engaging as a reluctant revolutionary in reshaping the entire publishing landscape. He is also occasionally found hard at work on his third novel, due for release by Titan Books in 2016.
Sean Curley: Renaissance Man & Software Development Director for Oracle
Sean Curley is often referred to a a Renaissance man because of his diverse educational background in Computer Science, Philosophy, Management, Space Studies, and Creative Writing. He is frequently found speaking on diverse topics such as Humanism, management, parenting, and religious history. He is a director of a software development team for Oracle. He also serves on the Rocky Mountain Fiction Writers board representing independently-published authors. Mr. Curley lives in Colorado with his children.
Fox Deatry: Marketing and PR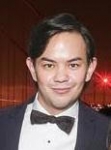 Fox Deatry is the current Head of Public Relations and Social Engagement for In-Digital.
He previously served as the Director of Digital Content Development, Marketing and Publicity for a Los Angeles-Paramount Studios-based entertainment company, which had an exclusive deal with Fox 21, a subsidiary of 20th Century Fox. Most recently, he was the Senior Executive for Media and Public Relations at Al Jazeera Media Network, playing an integral role in the launch of Al Jazeera America and AJ+. He also led the Network's global, SABRE-award-winning #FreeAJStaff campaign which called for the unconditional release of Al Jazeera English's detained journalists in Egypt.
Fox is a graduate of The George Washington University where he holds a Masters of Professional Studies in Political Management. He is the author of 17,000 FT: A Story of Rebirth and the upcoming novel, An American Witch in New York City. You can find his musings on Twitter.
Spencer Ellsworth: Author, musician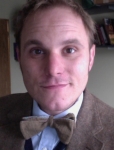 Spencer Ellsworth has been writing since he learned how. His short fiction has been published at Tor.com, The Magazine of Fantasy & Science Fiction, Michael Moorcock's New Worlds Magazine, Beneath Ceaseless Skies, and many others. He has also worked in publishing at the L Perkins Literary Agency. He currently teaches at Northwest Indian College and lives in Bellingham with his wife, three children and their massive combined comic book collection.
Michele Fogal: Marketing & Branding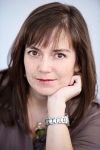 Michele Fogal grew up listening to stories, reading stories and collecting stories. She is a Storyteller by nature, a Writer by trade and an Entrepreneur by design.
Her company specializes in branding because she loves helping people express the story and identity of their work. Communicating about one's project is an opportunity to re-invent oneself by getting to the heart of the matter, communicating that in its simplest form, and making that message shareable within our new online marketplace.
Her published works include King of Snowflakes & King of Rain.
Diane Garland:  Continuity Specialist for Fiction Series
Diane specializes in the world of continuity editing, a systematic way of cataloging all the little known facts in a book series. USA Today bestselling author, Ann Charles, amongst others, count on her attention to detail and her organizational skills to keep their series on track and their fans coming back. Visit her website at www.YourWorldKeeper.com
Amanda June Hagarty: Social Media and WattPad Specialist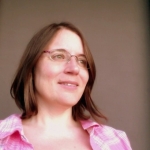 Amanda June Hagarty started building websites and doing online promotion in 1995. Social media marketing and promotion are a passion-turned-business for her. Amanda June Hagarty is an author with a background in business, marketing, and sales. When she is not writing she teaches other authors how to more effectively use social media to enhance their discoverability. She dislikes the term "social media expert" and prefers to think of herself as an author platform specialist. She has a love/hate relationship with Facebook like everyone else, and her favorite social media is Wattpad, where the whole point is reading and writing. She is the author of Little Lacey currently only available in ARC form on Wattpad (with 200,000 reads and counting).
Paul Hanson: Village Books General Manager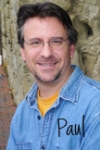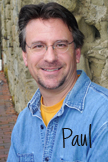 Paul Hanson is the general manager of Village Books/Paper Dreams in Bellingham, Wash. He joined the bookstore and gift store in June, 2011, after a 16-year career at Eagle Harbor Books on Bainbridge Island, Wash., 13 as the store manager. During those years he was active in the Pacific Northwest Booksellers Association, where he served as a member of the board of directors and as president, and in the American Booksellers Association, where he was a member of the Booksellers Advisory Council.  
He enjoys reading & writing speculative fiction while listening to jazz & eating mangos. He likes fixing, building, and solving, making bottomless bowls of mashed potatoes and all things cheesy…including his jokes.
Mike Hartner: Author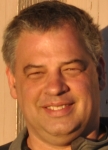 Mike Hartner is a husband, father, son, author, geek (retired), and patriot. His love of all things genealogical led him to writing, and writing has now led him to fiction and a large epic saga. He lives in Vancouver, BC with his wife and son.
Mike is the author of a young adult historical fiction series that began with I, WALTER, which placed first in its category in 2 Chanticleer genres simultaneously, historical and young adult.
Jennifer Karchmer: Proofreader, Editor, Journalist & ESL Teacher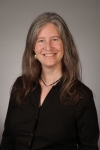 Owner of "Over The Shoulder Editorial," Jennifer Karchmer serves memoir, self-help and non-fiction authors. She is a book manager for fiction writers too, namely A.C. Fuller, author of "The Anonymous Source." Jennifer is the host of  "The Whatcom Wordsmith," a podcast on KMRE. She holds a master's degree in communication and an ESL (English as a Second Language) certificate.
An award-winning reporter with more than 20 years in journalism, Jennifer worked on-air for CNN and as a staff writer for the Associated Press in New York. She has lived and worked in France, Iceland and South Africa as a freedom of the press advocate for Reporters Without Borders.
Richard Mann: Screenwriter, Author, Publisher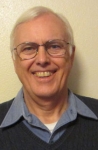 Publishing graphic novels and comic books as Floating Dock Comics, Richard Mann's most recent novel FIRE TRAP was a first in category award winner in the 2013 Clue Awards with Chanticleer. He is currently working on four more books in the same series. His sci/fi series, The Words, was optioned by Luke Ryan, creator of East Los High TV series. He has also written seven feature length screenplays all of which have been either optioned or received recognition in the Nicholl, Scriptapalooza or Austin screenwriting competitions. The production of his short screenplay, Pumpkin, was filmed for featuring on Little People Big World for TLC.
Grant Harper Reid: Author, Biographer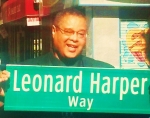 Grant Harper Reid is the author of "Rhythm For Sale" the 5-Star biography about his grandfather Theatre-Producer Leonard Harper at Amazon.com. "Rhythm For Sale" details the rise of Leonard Harper from a little Southern Medicine Show pickaninny who, performed under Jig-Tops for pennies to his ascension as the centerpiece of the great Harlem Renaissance. Harper showcased black culture and was one of the most influential African-American producers, directors and choreographers of his era. This deeply researched book explores Harper the man and works as a playmaker of the greatest Colored Musical Comedies and Floorshows ever. Harper's legacy and eternal stamp on Broadway was almost forgotten until Grant penned this biography. For more on the book and Harper's works and the author's Harlem Street name changing ceremony of "Leonard Harper Way" please visit: www.rhythmforsale.com.
Cory Skerry: Author, illustrator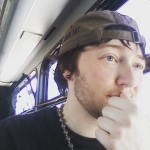 Cory Skerry is a writer and illustrator whose work has appeared in multiple professional magazines and anthologies. When he's not writing impossible things or painting what he shouldn't, he serves as the Art Director for Nightmare Magazine and reads submissions for Tor.com. He's a graduate of both Viable Paradise and Clarion West, and he enjoys sharing his knowledge about crafting a story with fellow creators.
Sara Stamey: Award-winning Author and Book Doctor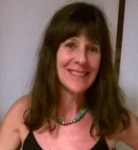 Award-winning novelist Sara Stamey's latest, the near-future eco-thriller THE ARIADNE CONNECTION, won the Cygnus Award for Speculative Fiction. Her Caribbean psychic-suspense novel ISLANDS won the Chanticleer Paranormal Suspense Award. Her early SF novels with Ace/Berkley are now being reissued by www.bookviewcafe.com  Sara's journeys have included treasure hunting and teaching scuba in the Caribbean and Honduras; backpacking Greece, New Zealand, and South America; operating a nuclear reactor; and owning a farm in Southern Chile. Resettled in her native Pacific Northwest, she now teaches creative writing at Western Washington University and offers independent editing services. She shares a backyard wildlife refuge with a menagerie including her very tall paleontologist husband Thor Hansen. Follow her blog at www.sarastamey.com 
John D Trudel: Talk Show Radio Personality and Political Thriller Author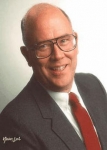 An award winning author of international political thrillers that are science-based, John Trudel is now a retired electronics engineer. John has developed prototype electronic intelligence devices and weapons systems and consulted to Special Ops during the Vietnam conflict era. He then made a career change and developed a new type of product: the Snooper automobile radar detector of Gumball Rally and Cannonball Run fame. After selling that business, he went back into the technology biz just in time for the late 80s and roaring 90s. He started writing his thrillers and his first was published in 2011. John takes his real-world high-tech experience, stretches it, sets it a few years in the future, and then he crafts tales of heroes fighting powerful evil. One way that John is now promoting his novels is with becoming a popular radio media interview-ee with his novels' buzz-worthy tagline: Thrillers are fiction…until it happens!
Paulina Ulrich: Author of YA Fiction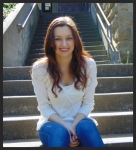 Paulina is the author of the Flightless Bird series, the award nominated Fighting Fate series and many more stories to come. She writes stories because life wouldn't be as fun without the occasional break or two from reality. She's also been published in the literary magazine, Yellow Chair Review with a nonfiction short story.
Tim Vandehey: NYT Bestselling Ghostwriter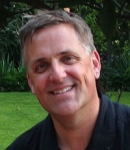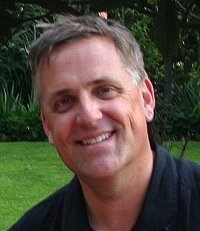 Tim Vandehey is a New York Times bestselling ghostwriter, co-author, and marketing/branding expert. Since 2004 he's written more than 50 nonfiction books in genres ranging from business to self-help, memoir to true crime, including the bestsellers The Wait and Produced By Faith. A blues musician, world traveler and rabid baseball fanatic, Tim is a Los Angeles native who now lives in Kansas City, MO (go Royals!) with his wife and daughters. His favorite color is plaid and he hopes that one day, climate change will help him realize his dream of sailing his boat across the Midwest.
James R. Wells: Science Fiction Author, Journalist, and Information Systems Designer
James R. Wells, author of The Great Symmetry, is a science fiction author who also writes about climate and environmental topics, for Whatcom Watch and on my Daily Kos page. In his day job, he designs information systems that support energy efficiency programs for utilities and others who are working to save gigawatt-hours every year, reducing costs and emissions. James R. Wells' The Great Symmetry earned five stars from Chanticleer Reviews, living up to the expectations readers may have of the great grandson of H. G. Wells.
Dr. Thomas P. Wise: Author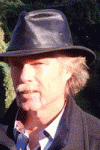 Dr. Thomas P Wise has an MBA and a Ph.D. in Organizational Management with a specialism in Information Technology Management. He teaches at University in the evenings, and spends his days in a chilly little office thinking of ways to make things more efficient. Years ago he spent time as an apprentice carpenter and industrial mechanic, as an internal consultant, and work analyst in nuclear power stations.
With his wife Nancy, he is the author of young adult and children's books. THE BOREALIS GENOME is a past grand prize winner of the Dante Rossetti award from Chanticleer. Tom has recently published Agile Readiness: Four Spheres of Lean and Agile Transformation (2015).
And…. Kiffer Brown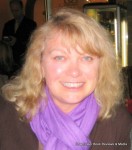 Kiffer is the founder of Chanticleer Book Reviews and International Writing Competitions, LLC.  She is also a partner in SillanPaceBrown Publishing + Production LLC, which specializes in curating books with potential to become fully actualized intellectual properties.
Her addiction is finding sparkling gems that will become tomorrow's bestsellers. She is known for her instinct in picking winners. She also acts as an independent acquisitions editor for publishers and entertainment companies.  Kiffer is known for her marketing talent and networking skills. She truly loves what she does and her passion shows!
Kiffer will present at BEA 2016, PNWA 2016, IndiePolooza Houston 2016, Historic Writers Association conference 2016, among others. She has presented at Writer's Digest NYC Nat'l conference, Historical Novel Society, PubSense, PNWA, ECWC, Left Coast Crime, RWA Nat'l, etc.
Questions? Email us at Info@ChantiReviews.com