We offer editorial book reviews, manuscript overviews, writing contests, book awards, an author conference, workshops, and book marketing opportunities to help authors achieve their publishing goals. 
Sharon Anderson
Why do you want to post reviews on your book's Amazon page in the Editorial Reviews section? Find out why and how with this handy blog post.
Chanticleer
Chanticleer Book Reviews is looking for the best books featuring magic, the supernatural , weird otherworldly stories, superhumans (ex. Jessica Jones, Wonder Woman) , magical beings & supernatural entities (ex. Harry Potter), vampires & werewolves (ex. Twilight), angels & demons, fairies & mythological beings, magical systems and elements.
Chanticleer
Make room on your bookshelf next to Nancy Drew! Here comes a new series perfect for today's young mystery fan. Samantha Wolf tackles ghosts, vandals, and a creepy sense that someone or something is watching her every move!
Chanticleer
The Writer's Life blog posts - written for writers by writers! This week's post features Diana Forbes, a historical fiction author of the debut novel "Mistress Suffragette."
Chanticleer
We are excited to announce that Attorney Lake Perriquey will present sessions at CAC18 on the topics of Copyright, Intellectual Property, and Trademark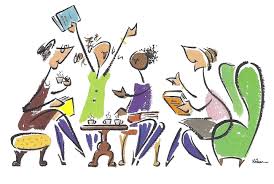 Book Clubs and Readers find out about the latest book deals, book sales, author promotions and goodies, and news from Chanticleer Communty Authors in this special CBR news column just for you!